Remember to leave a comment to be entered for the give away!  The give away is featured in an earlier post, so scroll down to get a look.
Tonight was date night.  It has been a while since me and Mr. Fish went on a date, especially for more than an hour.  We had a great time together.  I always think that it is funny that you can't wait to have a date together and then you talk about your kids.  Super funny. 
So we went to see Star Trek.  My dad is a HUGE "trekky".  Dragged me (literally) to see every single Star Trek movie.  Many of them on Christmas Eve.  I have seen each movie at least 2 times because of him.  I was not a huge fan, but usually, once the movie was over, I liked it.  When I saw the previews for the new Star Trek, my heart went pitter-pat because of Chris Pine.  What girl doesn't like a tasty piece of eye candy???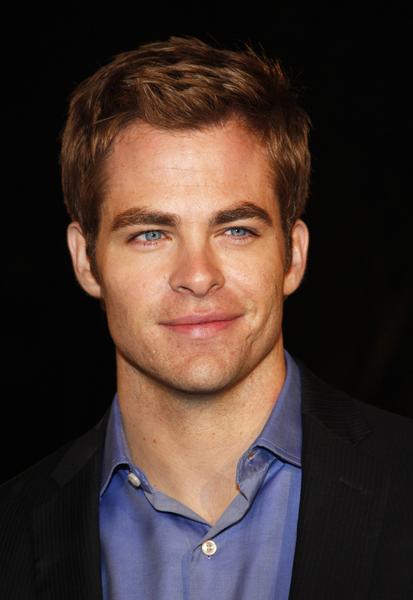 YUMMY!
So I was excited to see it.  Little did I know that in a theater full of people, me and the guy next to me would be the ONLY people who got all of the references to the previous Star Treks.  (I should add that my hubby got a good number of them.)  So me and this guy are SERIOUSLY the only ones in the WHOLE theater that laugh AT ALL!!! And it was funny!  (Can you tell that I am excited about this???)  I had no idea that I would be one of two "trekkies" in the theater.  Can I tell you how this makes me feel?  I am SEW nerdy.  AND maybe I was older than a lot of those people?  Are the Star Trek movies that old?  Is it a generation thing?
Can I tell you something else that is funny?  I keep scrolling up to look at that picture. 
Are you SEW nerdy, too?  Do you have a quilted pocket protector?  Hey…maybe I should make a pattern for that???  Things that make you go hmm……(yet another reference that dates me)